Hääh…?

Yes, I wonder there are "millions" in the cash register after a concert of someone like a "Justin Bieber"… Maybe it's just Rands not Euros…
But I'm glad to read your sign of life! I was serious worried!
Must […]
Hi there.
Hope your well by now (though I'm not sure as you're not posting)
I have seen you tried to insert the counter in wordpress. The code was updated and should work now.
du wrote a new post, Wordpress Counter, on the site
6 days, 16 hours ago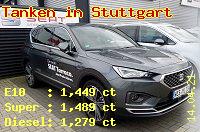 Counter works for future Wordpress users
As described earlier you can use the community counter at 24.com. Just put some code into a widget in the side bar of your blog.
Now this code was extended to […]
du wrote a new post, Want more info on performance?, on the site
2 weeks, 1 day ago
du wrote a new post, Favourite Sports, on the site
2 weeks, 1 day ago
I already expected something seriuos with you. You were not updating for some days. Now it seems you will be back soon.
The tadpoles are fine. But I guess nature is still confused by the weather we have here. […]
du wrote a new post, Pictures of the day, on the site
2 weeks, 6 days ago
du wrote a new post, Picture of the day, on the site
3 weeks, 3 days ago
Nice to have you back here! Only a few people are left over to type some posts here…
du wrote a new post, Spring time in Limburg, on the site
4 weeks, 1 day ago
du wrote a new post, The little ones are moving, on the site
1 month ago
Check out the statistics of this site!
Two and a half weeks after the spawn appeared in the pond the little tadpoles are now moving very active. Some single adventurers are already leaving the […]
It seems you have given up re-organizing your blog on 24.
if you want you can try to insert the group counter at wordpress. It will probably not work instantly. But it can be fined tuned when you have put the […]
I see…you are not going to leave as well…
I just saw the pile of other blogs you are writing in.
But it seems there is something wrong with your wordpress.com link. Clicking it brings me running around in a […]
With external web space you can keep your posts. Just move the images and linking them back. Maybe some manual work…
But in the end the posts with embedded picture look like they did before.
I just replayed the connection trial you did. Getting the same error. I think an extra password for FTP is needed and the admins have not (and will not) activate the service.
So I think it is best to try to […]
I do regret sometimes to not have taken the cable car ride when I was in CT years ago. I spent 3 days in town but there never was the proper weather to go up the mountain to have a good view.
try < img src='http://blogs.24.com/jeanihess/files/2013/04/TM-4.jpg'>
(I just noticed: IMG tags are not visible in comments… )